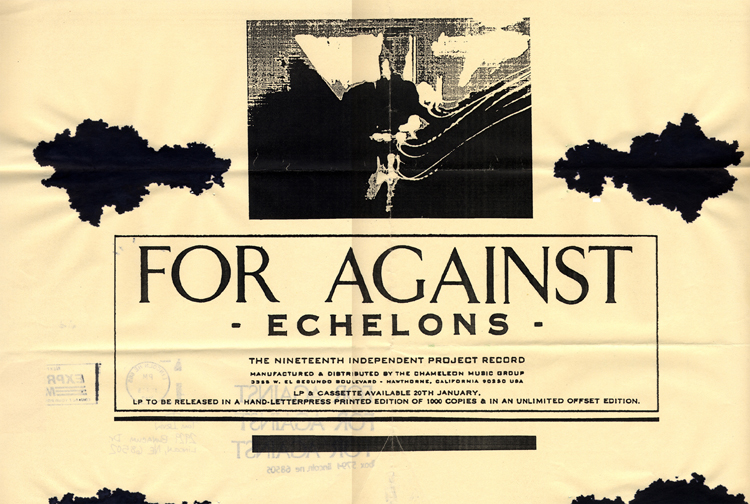 The
Words On Music
label have put up a great tribute/collection to the underappreciated
For Against
with a great discography, band history, and collection of show posters...
"Words On Music announces the launch of the
For Against Archive
.
For Against
has one of the longest tenures on America's independent music scene - dating back to 1984. For the thousands of For Against fans, especially those throughout the world that have never had the opportunity to see the band perform in person, we have created the Archive to document the band's history through photographs, flyers, and other historical information. This Archive will be updated as Words On Music locates and identifies more original source material. If you have any For Against archival documents that you would like to see posted here, please contact Words On Music."